ESTA
Eastern States
Theater Association
ESTA Members

Delaware Theatre Association (DTA)

Maryland Community Theatre Festival Association (MCTFA)
New Jersey Theatre League

Theatre Association of New York State (TANYS)

Pennsylvania Association of Community Theatre (PACT)



ESTA is Region II of the American Association of Community Theatre

What is ESTA?
The Eastern States Theater Association is a Member Regional Organization, Region II, of the American Association of Community Theatre. It is comprised of the five member organizations representing the states of New York, Pennsylvania, Delaware, Maryland and New Jersey (SOON TO BE ACTIVE AGAIN ! ). Its primary functions are to hold the annual ESTA Festival to select the "best of the best" of the ESTA region and to encourage and support original works through education and networking.
ESTAFest 2017 winner: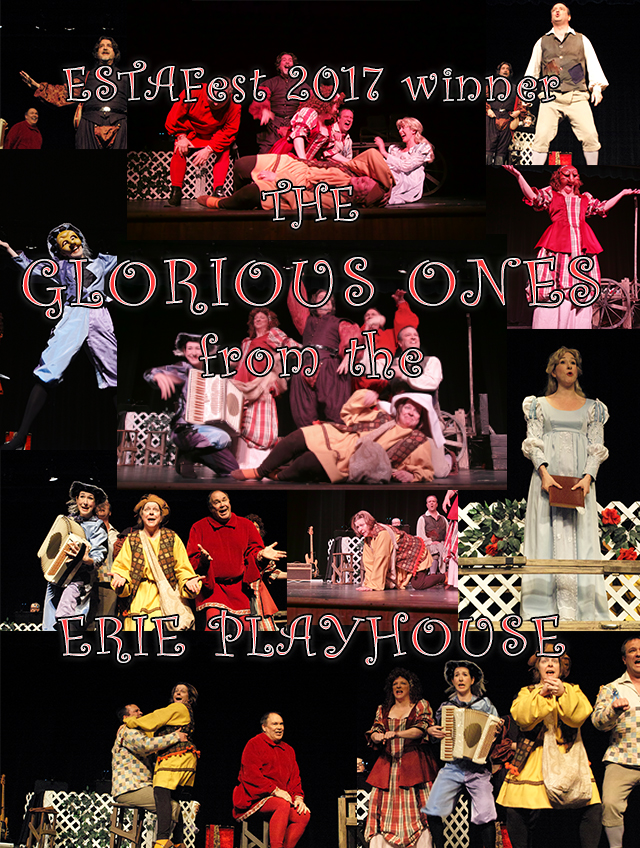 For more information on the awards visit our ESTAFest page.