ESTA
Eastern States
Theater Association
ESTA Members

Delaware Theatre Association (DTA)

Maryland Community Theatre Festival Association (MCTFA)

New Jersey Theatre League (NJTL)

Theatre Association of New York State (TANYS)

Pennsylvania Association of Community Theatre (PACT)



ESTA is Region II of the American Association of Community Theatre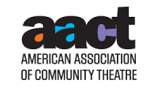 Make your love of theater work for you!
ESTA and you are an unbeatable combination!
Mark Karcher and David Sokolowski form the Nominations Committee for this year. The positions to be filled are Vice President, Treasurer and VP-Festivals.
Mark/David will reach out to the current holders of these positions to obtain their agreement to continue to serve. In addition, this nomination form allows nominations of yourself or someone else. Simply download the fill-in form and follow these instructions for submission.
Mark/David will verify that every nominee is willing to accept the position if elected and will provide via email the slate of nominees in October 2019. Elections will be held at the annual Board meeting in November, 2019. Floor nominees will also be accepted at the Board meeting.
Ruth's Ruminations
October 2019

Hello fellow ESTAnians and others who support and love the theater!
The website is the BIG news. With the introduction of our new webmaster, Terri Nevins, our website will be brought into the 21st century; and social media will be used to gather more interest, supporters, and donations. Watch for changes to the Facebook page coming soon!
Pleases check out our website, if you are reading this post on our Facebook page. As you explore the site … and DO explore it as it is NOT the same site you have visited before … the HOME page has changed and with it the tabs at the top of the page. You will see:
an ABOUT tab
a RESOURCES tab
a DONATE button
Since I want you to explore these areas, click the tabs and see what happens, I'm not going further with explanations here. Use the CONTACT US page to share both positive and negative feedback. We have extensively tested the changes, but hardware and software differences can cause glitches. CAVEAT: There is still work being done on the ESTAFEST page. I don't recommend exploring there yet.
A REMINDER: October is the month that the Nominating Committee will present its slate of potential nominees for ESTA Vice-President, Vice-President of Festivals and Treasurer due for election. There is a form and process sheet on the HOME page which will help you volunteer. WITHOUT YOU, ESTA CANNOT SURVIVE!
Happy Halloween and enjoy a cool and colorful autumn! Hope to see a lot of you at upcoming TANYS Festival, November 22-24 at Rome Community College.
Yours in theater,
Ruth K. Brown
ESTA President