ESTA
Eastern States
Theater Association
TANYS 2020 goes virtual!
ESTA Members

Delaware Theatre Association (DTA)

Maryland Community Theatre Festival Association (MCTFA)

New Jersey Theatre League (NJTL)

Theatre Association of New York State (TANYS)

Pennsylvania Association of Community Theatre (PACT)



ESTA is Region II of the American Association of Community Theatre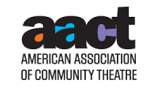 TANYS 2020 goes virtual!
On November 20-21, 2020, TANYS will host "TANYS Tough: The Power of Theatre," a virtual reimagining of their yearly theatre festival. This two-day event offers more than a dozen workshops and a full-length virtual performance of Eric Ullua's 26 Pebbles. Keynote presenters at this exciting virtual event are acclaimed stars of stage and screen, John Cariani and Mimi Kennedy. For information about TANYS 2020, including how to register, a list of workshops, and the full schedule for TANYS Tough, visit the TANYS festival website.
1 / 3

2 / 3

3 / 3

ESTA thanks everyone for your support during these unsettled times, and we look forward to celebrating the best in regional theater with you at ESTAFEST 2021.
RUTH'S RUMINATIONS
NOVEMBER 2020
Just a reminder that my offer remains viable of making available access to anybody who wishes to take advantage of the AACT Fall Season Educational events. Details are available through this PDF, AACT webinars or directly from the AACT website.
This month, I am sharing information I received via email about an opportunity for our regional playwrights. John Mitton from Sky Blue Theatre Co in the UK advised me of their international writing competition.
John says in his email:
Sky Blue Theatre Company is delighted to announce that the international new writing competition, the British Theatre Challenge, is returning for its ninth year and open for submissions from today, November 1st!
2021 will see five winning plays produced by a professional cast and crew for a one week run of performances in London. Moreover, this opportunity will also see the winning works filmed in performance, given full written assessments by theatre professionals and considered for publication by our partnered publishers! With over 50 of our previous winning plays having received offers of publication don't miss the chance to see your work in motion!
Furthermore, we have been working hard over the last few months to future proof the Challenge against Covid-19 related disruption. If Covid-19 restricts live audience at the time of performance, plays will be live-streamed (with live editing by Mini Mammoth Films).
To learn more about the competition including important dates, rules, etc. do see our website, www.skybluetheatre.com.
Break a leg from ESTA if this is something that interests you. In any case, stay safe and healthy as we head into the winter season and increased COVID-19 cases.
Ruth K. Brown
ESTA President
If you have any comments, suggestions, concerns or observations that you would like to share with me, please contact me directly at president@estafestival.org.