ESTA
Eastern States
Theater Association
Share your feedback on
ESTA Members

Delaware Theatre Association (DTA)

Maryland Community Theatre Festival Association (MCTFA)

New Jersey Theatre League (NJTL)

Theatre Association of New York State (TANYS)

Pennsylvania Association of Community Theatre (PACT)



ESTA is Region II of the American Association of Community Theatre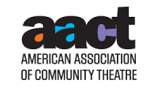 See You at ESTAFEST 2021!
ESTA thanks everyone for your support during these unsettled times, and we look forward to celebrating the best in regional theater with you at ESTAFEST 2021.
1 / 4

2 / 4

3 / 4

4 / 4

RUTH'S RUMINATIONS
MAY 2020
While theater lovers everywhere are being very creative with opportunities to continue theater in all shapes and sizes, ESTA is interested in supporting those within the region who are doing creative online productions or events. They can be fundraisers and/or actual season performances.
Make a $25 donation to ESTA (available using the DONATE button) and our FB page will be made available to any regional theater who wants to advertise their online events. When I receive information about intra-regional events, I will approve the posts. In addition, a gift ($25 value) will be awarded to whoever comes up with the best name for our new level of support!
Besides use of the Facebook page, I am also compiling high level thoughts about how an online state-level 2021 festival could work. ESTAFest is too complicated for the "test" scenario. States will work much better until the "bugs" are worked out. ESTA will also welcome comments and thoughts from everyone who supports ESTA about taking the idea of online productions into the broader ESTA world. With all of our ideas put together, I am confident ESTA can assemble something very worthwhile to suggest to state organizations for their consideration in 2021.
There will be a new section established on the RESOURCE page called ESTALive! This will include documents on the subject and links to crowd sharing apps to be considered.
So … while staying in our homes … ESTA IS STILL WORKING TO SUPPORT REGIONAL THEATER!!!!
Ruth K. Brown
ESTA President
If you have any comments, suggestions, concerns or observations that you would like to share with me, please contact me directly at president@estafestival.org.