ESTA
Eastern States
Theater Association
ESTAFest 2020 tickets now available!
ESTA Members

Delaware Theatre Association (DTA)

Maryland Community Theatre Festival Association (MCTFA)

New Jersey Theatre League (NJTL)

Theatre Association of New York State (TANYS)

Pennsylvania Association of Community Theatre (PACT)



ESTA is Region II of the American Association of Community Theatre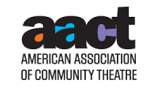 ESTAFest 2020 is almost here!
The state festivals are done, and the countdown to ESTAFest 2020 has begun!
1 / 5

3 / 5

2 / 5

4 / 5

5 / 5

For more information about tickets, lodging, directions, and other activities related to ESTAFest 2020, please visit the ESTAFest page.
Ruth's Ruminations
February 2020

Hello there!!
We draw closer to our long planned and much awaited celebration of short plays of all types during ESTAFest 2020!!
Information is going onto the website to facilitate those who buy tickets early online and also those who need information to make plans for attending.
Plans for the festival include at least 10 productions (at this point) ... experienced adjudicators ... and a wonderful Award Event including music and dancing. Will be posting these details as soon as they are finalized.
Hope to see you at the festival! Without you and your help, ESTA cannot continue doing what needs to be done to bring our audiences amazing original works, classics, and prepared readings all on the same day!!
See you at The Tatnall School on March 27 and/or 28!! Come up and say HELLO ... I am eager to meet any and every one who supports ESTA!
Ruth K. Brown
ESTA President
If you have any comments, suggestions, concerns or observations that you would like to share with me, please contact me directly at president@estafestival.org.