ESTA
Eastern States
Theater Association
ESTA Members

Delaware Theatre Association (DTA)

Maryland Community Theatre Festival Association (MCTFA)

New Jersey Theatre League (NJTL)

Theatre Association of New York State (TANYS)

Pennsylvania Association of Community Theatre (PACT)



ESTA is Region II of the American Association of Community Theatre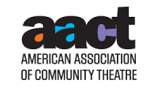 What is ESTA?
The Eastern States Theater Association is a Member Regional Organization, Region II, of the American Association of Community Theatre. It is comprised of the five member organizations representing the states of New York, Pennsylvania, Delaware, Maryland and New Jersey. Its primary functions are to hold the annual ESTA Festival to select the "best of the best" of the ESTA region and to encourage and support original works through education and networking.
Current Board 2019-2020
President
Ruth K. Brown
Delaware
Vice-President
Joan Luther
New York
Vice-President, Festivals
Jeffrey ("Buzz") DiSabatino
Delaware
Secretary
Brian Daily
New York
Treasurer
Jeff Greenspan
Delaware
Immediate Past President
Marsha Amato-Greenspan
Delaware
Region II Representative to AACT
Joan Luther
New York
Parliamentarian
Open
Webmaster
Terri Nevins
State Representatives for Delaware
Ann Stevens
Brian Miller
David Sokolowski
Open (Optional)
State Representatives for Maryland
Zeke Johnson
Cindy Johnson
Open
Open (Optional)
State Representatives for New Jersey
Mark Karcher
Open
Open
Open (Optional)
State Representatives for New York
Frances Ruoff
Brian Daily
Diane Mashia
Charlie Cooper
State Representatives for Pennsylvania
Walter Mitchell
Chad-Alan Carr
Jenelle Lockard
Open (Optional)
If you would like to contact any member of the board or state representative, just click on

Contact Us

to send an email message.