ESTA
Eastern States
Theater Association
Support community theater by donating to ESTA
ESTA Members

Delaware Theatre Association (DTA)

Maryland Community Theatre Festival Association (MCTFA)

New Jersey Theatre League (NJTL)

Theatre Association of New York State (TANYS)

Pennsylvania Association of Community Theatre (PACT)



ESTA is Region II of the American Association of Community Theatre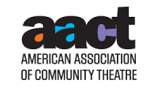 Tickets for ESTAFest 2023, are now on sale!
Ticket Cost and Breakdown will be avaliable soon ..... As you can see from the list below, there are a number of options for both attendees and participants. (1) Simply click on the "Tickets" button above to go to ESTA's "storefront," our secure payment processing site, where you can get more detailed information on the benefits associated with each ticket level. (2) Once you are in the storefront, just scroll down to the ticket level of your choice, and then (3) click on "Buy Ticket" to begin your secure purchase transaction.
Participation Fees & Ticket/Event Options
ESTA PRODUCTION FEE
per production
$75.00
PARTICIPANT SUPERPASS
All Events
$75.00
PARTICIPANT SESSION PASS
April 15
$30.00
ATTENDEE SUPERPASS (at door)
All Events
$85.00
ATTENDEE SESSION PASS
April 15
$30.00
ATTENDEE SUPERPASS (Early Bird)
All Events
$80.00
AWARDS BANQUET
April 15
$45.00
SATURDAY LUNCH
April 15
$10.00
Prices does not include ticket handling fee
See you at ESTAFest 2023!